We have worked closely with East Coast Health Care and the Norfolk Healthy Schools Team to bring together some useful information for parents and children.
The following links will take you to websites full of information for parents/carers on how to help keep your children safe on the internet, whether that be on a laptop, ipad or on a mobile device.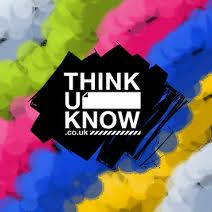 The "Thinkuknow" website is brought to you by the Child Exploitation and Online Protection (CEOP) centre. You may have seen some of their video clips on National TV recently.
Welcome to CEOP's (Child Exploitation and Online Protection) 'Thinkuknow'
Come and find the latest information on the sites you like to visit, mobiles and new technology. Find out what's good, what's not and what you can do about it. If you look after young people there's an area for you too – with resources you can use in the classroom or at home. Most importantly, there's also a place which anyone can use to report if they feel uncomfortable or worried about someone they are chatting to online. All the information here is brought to you by the team at the NCA's CEOP Command. We hope you like it!
http://www.childnet.com/parents-and-carers
Childnet International is a non-profit organisation working with others to help make the internet a great and safe place for children.
The Digizen website provides information for educators, parents, carers, and young people. It is used to strengthen their awareness and understanding of what digital citizenship is and encourages users of technology to be and become responsible DIGItal citiZENS. It shares specific advice and resources on issues such as social networking and cyberbullying and how these relate to and affect their own and other people's online experiences and behaviours.

Kidsmart is an award winning practical internet safety programme website for schools, young people, parents, and agencies, produced by the children's internet charity Childnet International. Through using this site you can access resources, information, games and tips.
Test your internet safety knowledge with Hacker, listen to some Stay Safe songs with Helen Skelton, News Kids On the Block and Bobby Lockwood and get some tips from the Horrible Histories gang.
NetSmartz Workshop is an interactive, educational program that provides age-appropriate resources to help teach children how to be safer on- and offline. The program is designed for children ages 5-17, parents/carers and teachers. With resources such as videos, games, activity cards, and presentations, NetSmartz entertains while it educates.
KidPower

A site that looks at ways to identify, prevent and stop cyber bullying.
The following links are to advice what will help parents/carers to keep their children safe online: